Available in a Mens or Womens fit.
Product Benefits
Flat seams
Ribbed pattern for multi-direction elasticity
Long back length – doesn't "ride up" when worn with a rucksack
Cotton shipping/storage bag in line with our goal to reduce single use plastics in our products.
Composition
50% TENCEL™ Lyocell
50% Extra fine Merino wool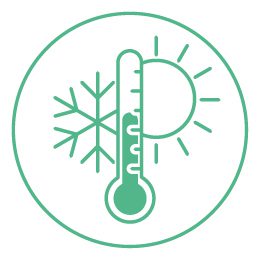 thermoregulating
TENCEL™ Lyocell cellulose fibres absorb moisture more efficiently than cotton. This supports the body's natural thermal regulating mechanism, keeping your skin feeling cool and dry throughout the day and night. Fabrics can also be engineered to provide warm and dry sensations on the skin.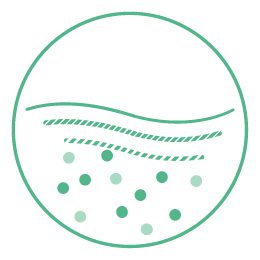 biodegradable
All TENCEL™ standard Lyocell fibres are biodegradable and compostable under industrial, home, soil, fresh water and marine conditions, thus they can fully revert back to nature.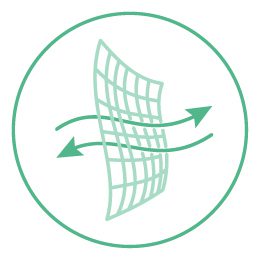 contributes to breathability
TENCEL™ Lyocell fibres naturally manage the transportation of moisture, enhancing fabrics by keeping your skin feeling pleasantly comfortable. Composed of natural material, the microscopic fibrils of lyocell cellulosic fibres are structured to regulate the absorption and release of moisture. This contributes to breathable fabrics that support the body's natural temperature regulating properties, creating a refreshingly cooling sensation on your skin.
gentle on skin
TENCEL™ Lyocell fibres are naturally soft to the touch and offer long-lasting comfort. When viewed under an electron microscope, TENCEL™ Lyocell fibres exhibit a smooth surface area, giving fabrics a soft feel and ensuring comfort for sensitive skin.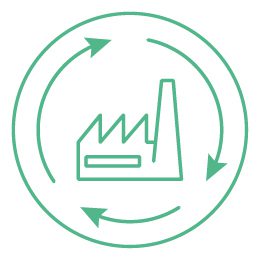 sustainable production
TENCEL™ Lyocell fibres have gained a commendable reputation for their environmentally responsible, closed loop production process, which transforms wood pulp into cellulosic fibres with high resource efficiency and low environmental impact. This solvent-spinning process recycles process water and reuses the solvent at a recovery rate of more than 99%. Consumers can have the assurance that their choices are not contributing to an adverse impact on the environment.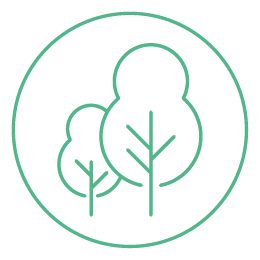 botanic origin
TENCEL™ Lyocell fibres are derived from sustainable wood sources – sustainably managed forests. Wood and pulp used by the Lenzing Group is harvested from certified and controlled sources.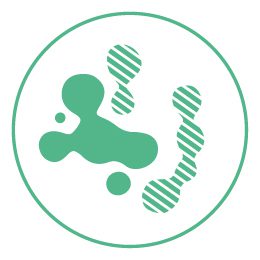 unfavorable for bacterial growth
TENCEL™ Lyocell fibres absorb moisture efficiently. In comparison to polyester and synthetics, and even to cotton, there is less available moisture formed on the surface of the fibre for bacteria to grow. Consequently, TENCEL™ Lyocell fibres provide a less favorable environment for bacterial growth.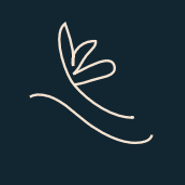 super soft
Merino Wool is finer than human hair, can be softer than cashmere and gentle on even the most sensitive skin.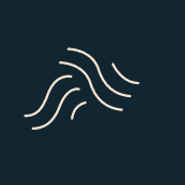 Breathable and non-allergenic
An active fibre, Merino wool is thermoregulating, keeping you cool when it's hot and warm when it's cool.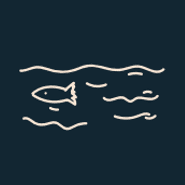 sheds no microplastics
Merino Wool is 100% biodegradable so does not contribute to micro plastic pollution in our oceans or land.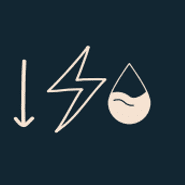 lower energy and water use
Per 100 garments wool uses 18% less energy than polyester and nearly 70% less water than cotton.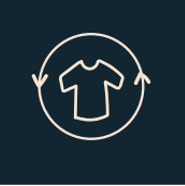 the most reused and recycled fibre
100% natural and renewable, wool is the most reused and recyclable apparel fibre on the planet.
Our fabric is lovingly produced, hand cut and sewn in Europe.
| | | | | | |
| --- | --- | --- | --- | --- | --- |
| Men's |   |   |   |   |   |
|   |   | Small | Medium | Large  | XL |
| Chest | Imperial | 36 – 38 | 39 – 41 | 42 – 44 | 45 – 48 |
| (to fit) | Metric | 91.5 – 96.5 | 99 – 104 | 106.5 – 112 | 114.5 – 122 |
| Waist | Imperial | 29 – 31 | 32 – 34 | 35 – 37 | 38 – 40 |
| (to fit) | Metric | 73.5 – 78.5 | 81.5 – 86.5 | 89 – 94 | 96.5 – 101.5 |
| Hip  | Imperial | 36 – 38 | 39 – 41 | 42 – 44 | 45 – 48 |
| (to fit) | Metric | 91.5 – 96.5 | 99 – 104 | 106.5 – 112 | 114.5 – 122 |
| Arm Length | Imperial | 33 | 34 | 35 | 36 |
| (actual) | Metric | 84 | 86.5 | 89 | 91.5 |
| Back Length | Imperial | 27 | 28 | 29 | 30.5 |
| (actual) | Metric | 68 | 70 | 73 | 76 |
| | | | | | | |
| --- | --- | --- | --- | --- | --- | --- |
| Womens |   |   |   |   |   |   |
|   |   | XS / 8 | Small / 10 | Medium / 12 | Large / 14 | XL / 16 |
| Chest | Imperial | 32 – 33 | 34 – 35 | 36 – 38 | 39 – 40 | 41 – 42 |
| (to fit) | Metric | 81.5 – 84 | 86.5 – 89 | 91.5 – 96.5 | 99 – 104 | 104 – 111.75 |
| Waist | Imperial | 24 – 25 | 26 – 27 | 28 – 30 | 31 – 32 | 33 – 34 |
| (to fit) | Metric | 61 – 63.5 | 66 – 68.5 | 71 – 76 | 78.5 – 86.25 | 89 – 96.5 |
| Hip  | Imperial | 35 – 36 | 37 – 38 | 39 – 40 | 41 – 42 | 43 – 44 |
| (to fit) | Metric | 81 – 91.5 | 94 – 96.5 | 99 – 101.5 | 104 – 109.25 | 111.75 – 119.25 |
| Arm Length | Imperial | 28.5 | 29 | 30 | 30.5 | 31.5 |
| (actual) | Metric | 72.5 | 73.5 | 76 | 77.5 | 80 |
| Back Length | Imperial | 25 | 26 | 26.5 | 27 | 27.5 |
| (actual) | Metric | 63 | 64.5 | 67 | 67.5 | 68 |